8 basic service processes of plush toy manufacturers
1: Provide samples
Provide technical requirements for the quantity, time limit, pictures, specifications, materials and filling of customized plush toys, or directly provide samples of plush toys.
2: Calculate the unit price of plush toys
After understanding the customer's demand in detail, the manufacturer calculates the unit price of plush toys according to the drawings or the original according to the quantity required. The unit price generally does not include tax and freight, and the actual price of goods shall be subject to the final confirmation mode.
3: Proofing fee
According to the requirements, the proofing fee will be charged by the plush toy manufacturer. The proofing fee can be refunded after the order is issued.
4: Make a sample
The small sample is provided by the plush toy manufacturer for confirmation. If the proofing is not satisfactory, the first sample can be modified to a satisfactory degree, and the first sample can be determined by both parties. Plush toy manufacturers provide the exact unit price and delivery time.
5: Sign a contract
After both parties confirm that the samples are ready, an order manufacturing contract shall be signed. Conventional plush toys shall receive 30% of the total payment, and special plush toys shall receive 50% of the advance payment.
6: Mass production
Purchase materials according to confirmed samples, start production and wait for shipment.
7: Customer inspection
After the production of plush toys is completed, customers can go to the plush toy manufacturer to check the goods or take photos of bulk goods to confirm.
8: Ready for shipment
After confirming most of the goods, the customer must pay the balance, that is, to arrange the shipment.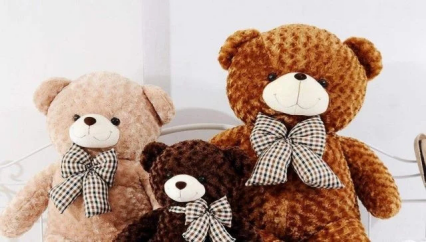 Emily
Number:18079695617
Wechat:18079695617
Email:emily@taihuatoy.com